Regular price
$12.00 USD
Sale price
$10.00 USD
Unit price
per
Sale
Sold out
Share
Color-enhanced Scanning Electron Micrograph (SEM) of the surface of a marijuana (Cannabis sativa) plant leaf, showing glandular cells, called trichomes. These are capitate trichomes that have stalks. They secrete a resin containing tetrahydrocannabinol (THC), the active component of cannabis.
The Kinsman Project: Art meets science in this uniquely stunning photograph created by Professor Ted Kinsman of the Photographic Sciences Department at the Rochester Institute of Technology, where he teaches High-Speed Photography and Scanning Electron Microscopy (SEM). His expertise in this field reveals the extraordinary microscopic beauty of the world's most controversial plant: cannabis Sativa.
Add this 5" x 7" 3D iron-on transfer to your t-shirt, tote bag, etc.
Application instructions included.
Embroidered edges highly recommended for total security. 
NOTE: It is difficult to show a 3D product in a 2D format.
View full details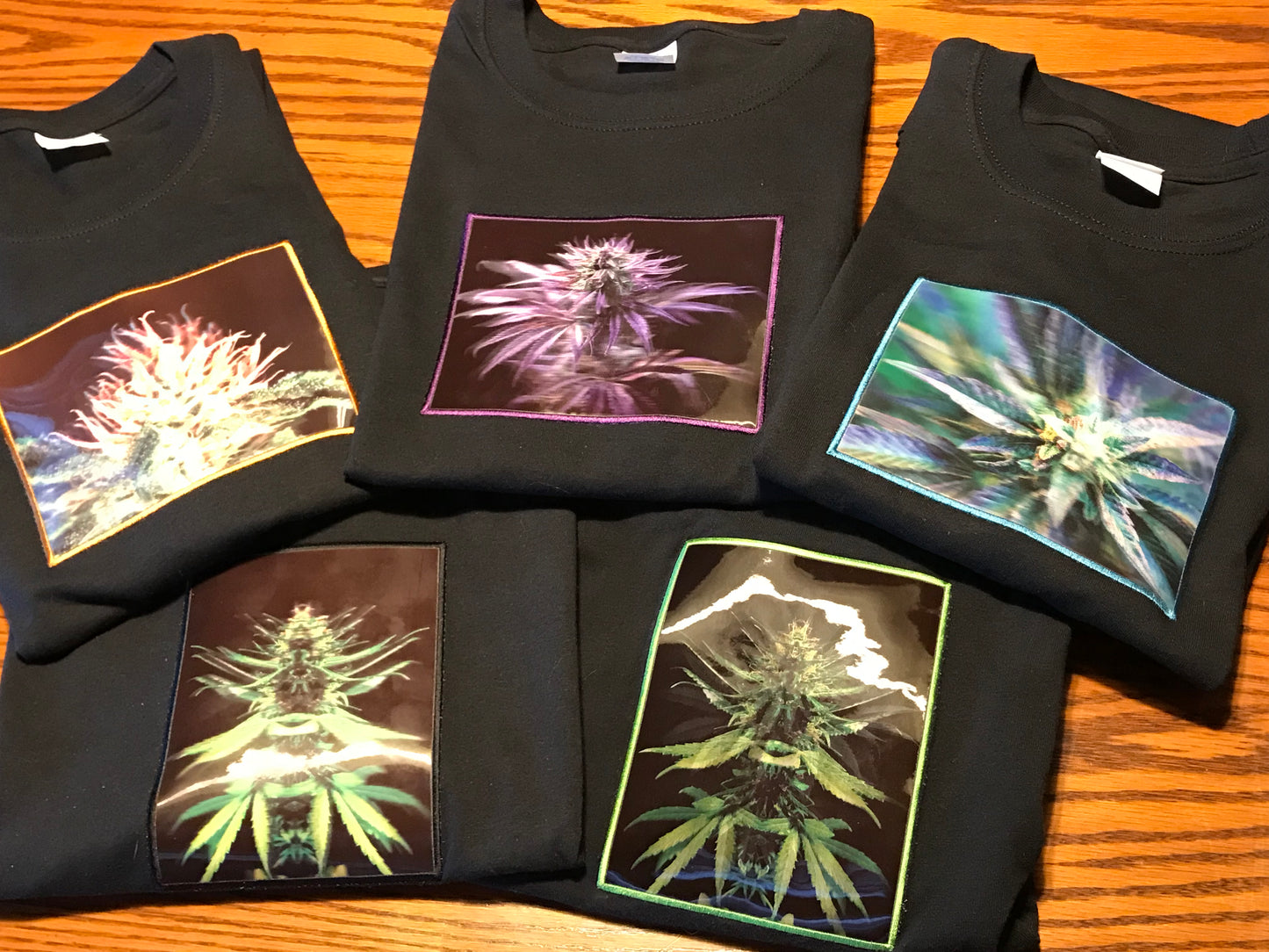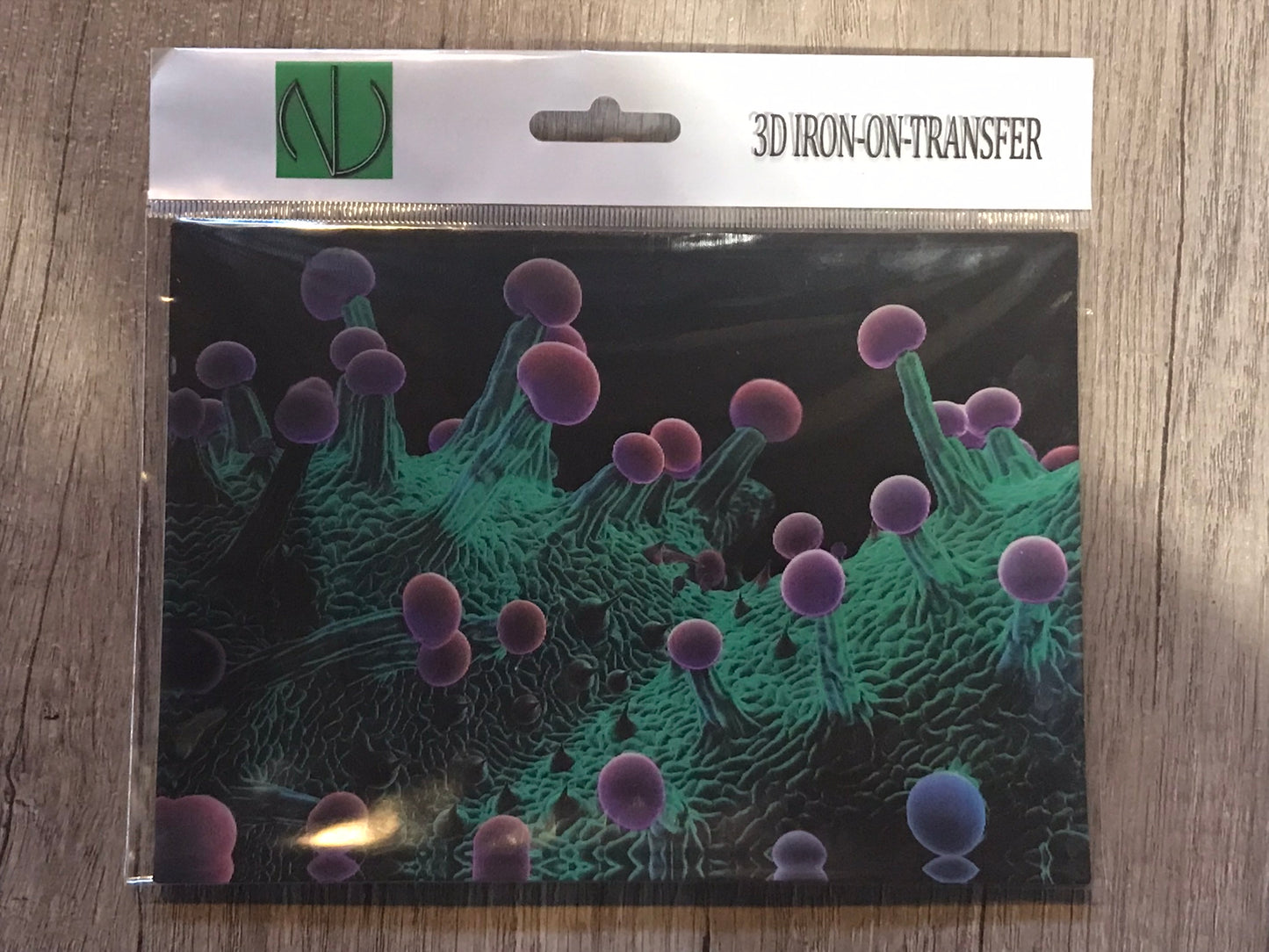 What customers are saying.....
"Amazing, unusual art. Spectacular visual effect. Excellent shipping time and packaging. Prompt, professional service. I purchased one for myself, two as gifts. The pictures were received very well, everyone marveling at the 3D effect. Highly recommend this art and seller. You'll love this unique picture. It's truly stunning."