Regular price
$39.95 USD
Sale price
$34.95 USD
Unit price
per
Sale
Sold out
Share
Art meets science in this uniquely stunning photograph that reveals the extraordinary microscopic beauty of the world's most controversial plant, cannabis sativa.
This color-enhanced scanning electron micrograph (SEM) image of the surface of a marijuana plant leaf shows glandular cells, called trichomes. These are capitate trichomes that have stalks. They secrete a resin containing tetrahydrocannabinol (THC), the active component of cannabis. The spherical cells at the top of the trichomes are 60 micrometers in diameter. Our artwork is a 3-flip design with the colors of the caps changing as you change your perspective.
The Kinsman Project
Author of "Marijuana Under the Microscope", Ted Kinsman is an associate professor in the Photographic Sciences Department at Rochester Institute of Technology in Rochester, New York. He teaches high-speed photography and scanning electron microscopy, (SEM), while also holding degrees in optics, physics, and science education.
Super High-Resolution Print Creates a Crisp Image.
Hang this artwork in your home, office, dispensary or grow room for a great conversation starter.
The picture is a wrapped flat suitable for framing. 
Measures 18" x 24". Weighs about 1 lbs.
NOTE: It is difficult to show a 3D product in a 2D format.
View full details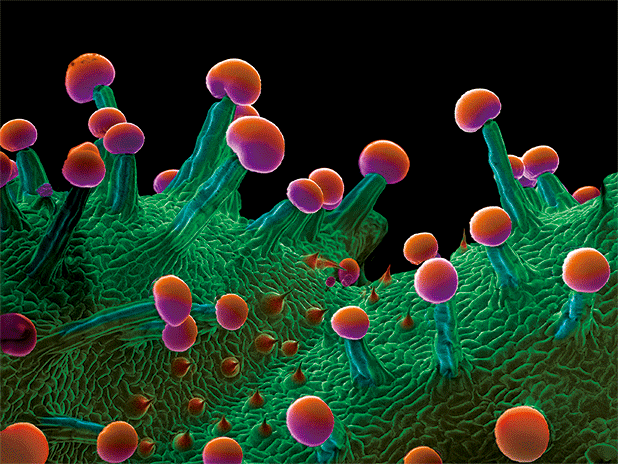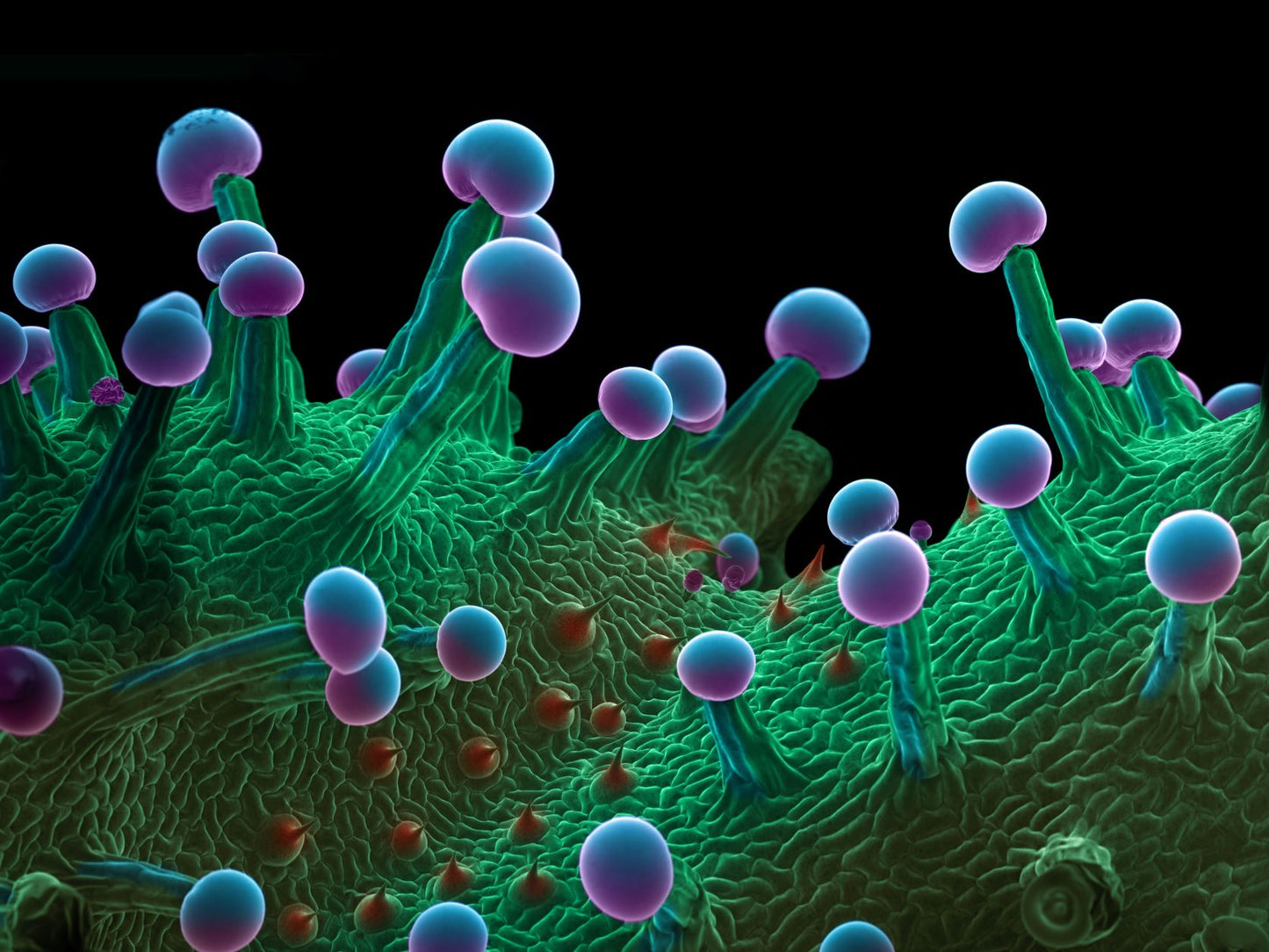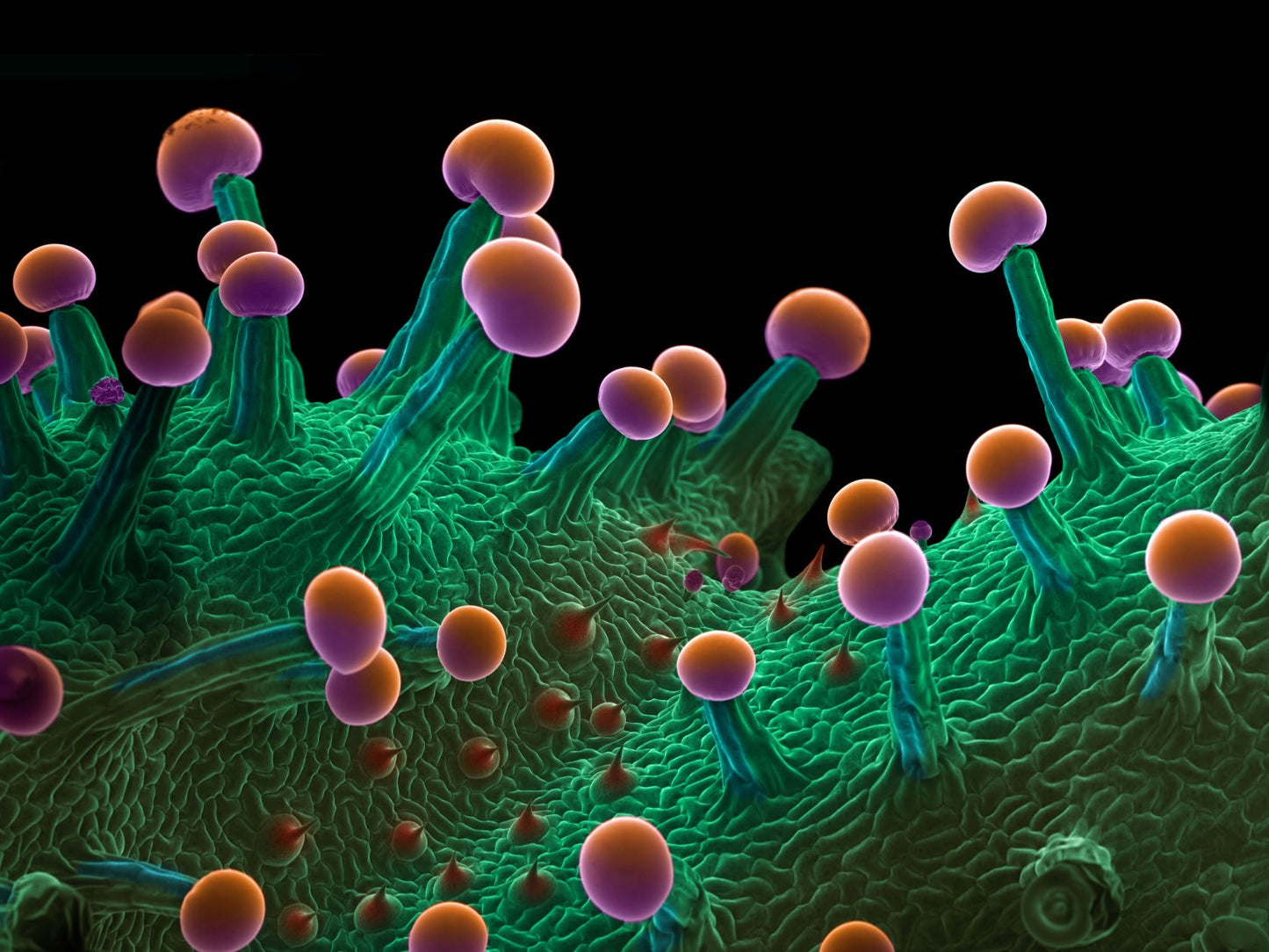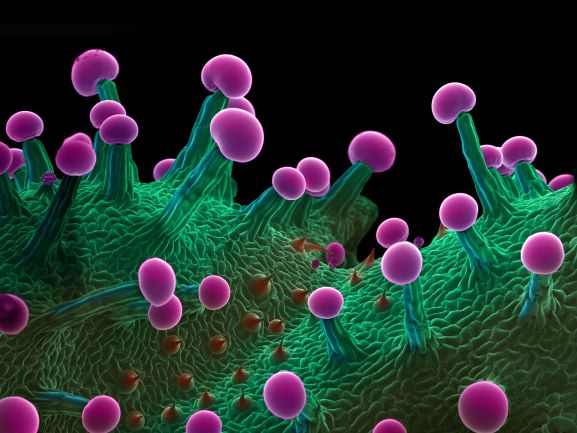 What customers are saying.....
"Amazing, unusual art. Spectacular visual effect. Excellent shipping time and packaging. Prompt, professional service. I purchased one for myself, two as gifts. The pictures were received very well, everyone marveling at the 3D effect. Highly recommend this art and seller. You'll love this unique picture. It's truly stunning."